My Trip Home!!!
I wanted to share with you a little piece of me and the place I come from. I grew up in Chicago and Mosinee, WI. My father and his family live in Chicago and my mom and her family live in Mosinee, WI. I treasure each experience I had the opportunity of having in each of these places growing up because they are a part of who I am. My experience home was wonderful because I got to spend it with some very great people, people whom I love dearly. I hope you are just as blessed in seeing these pictures as I was blessed being in those places to take them. These pictures are of people that I hold very dear to my heart: they are my family.
The Drive up Through WI...Isn't it Pretty!

My Home Town...Mosinee!

My Street....

The Neighborhood Rec Center.....It's where we go Ice skating, have the Polish Fest (Majority of us are Polish), the Car show, the place the Mosinee Hockey Teams play (really big here). It's really the everything center!!!

The Wisconsin River...going over the Bridge into Mosinee

The Paper Mill! The Main Employer in our town of 4,000. Ever use the Paper Towels in a Public Restroom....chance are, it came from here....

The Day of the Storm! 8" in two days...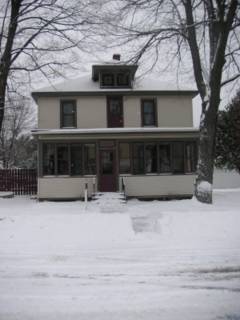 The Home of my Youth..covered in 8" of snow!

The Corner of 5th and Main St. I grew up on 5th..and the picture is the view from the house!

My Roomates (And still good friends) when I lived in Stevens Point....Amanda (Left) and Laura (Right)

The 3 of us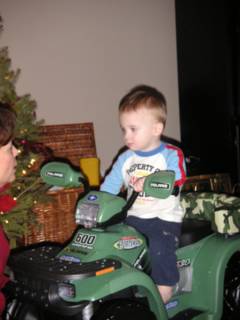 Tucker on this new Truck.....isn't He adorable....(My cousin, Jaime and Her husband, Terry's son)